Fablegate is the Company that owns the youtubube channel

Nerdforge

. The intention for Fablegate is to own a more diverse fantasy/scifi/etc-related product portfolio, which will not only focused on YouTube.
As a concept, I had to use a gate. So I created 3 concepts around it:
(1)(2) Firstly, I modfied a font with a strong personnality (

thanks to the dynamism of the letters A, B and G

) and used the two A's to form a gate when they are associated together. I worked to create a very elvish, mysterious feel and a touch of art nouveau style to it.
(3)(4) Then I tried to be simpler, more classic but still with the 2 A's as a central point. I kept the idea of the door and worked around it to give personality to the whole (

thanks to a little medieval touch

) without going too far, to keep the balance and readability.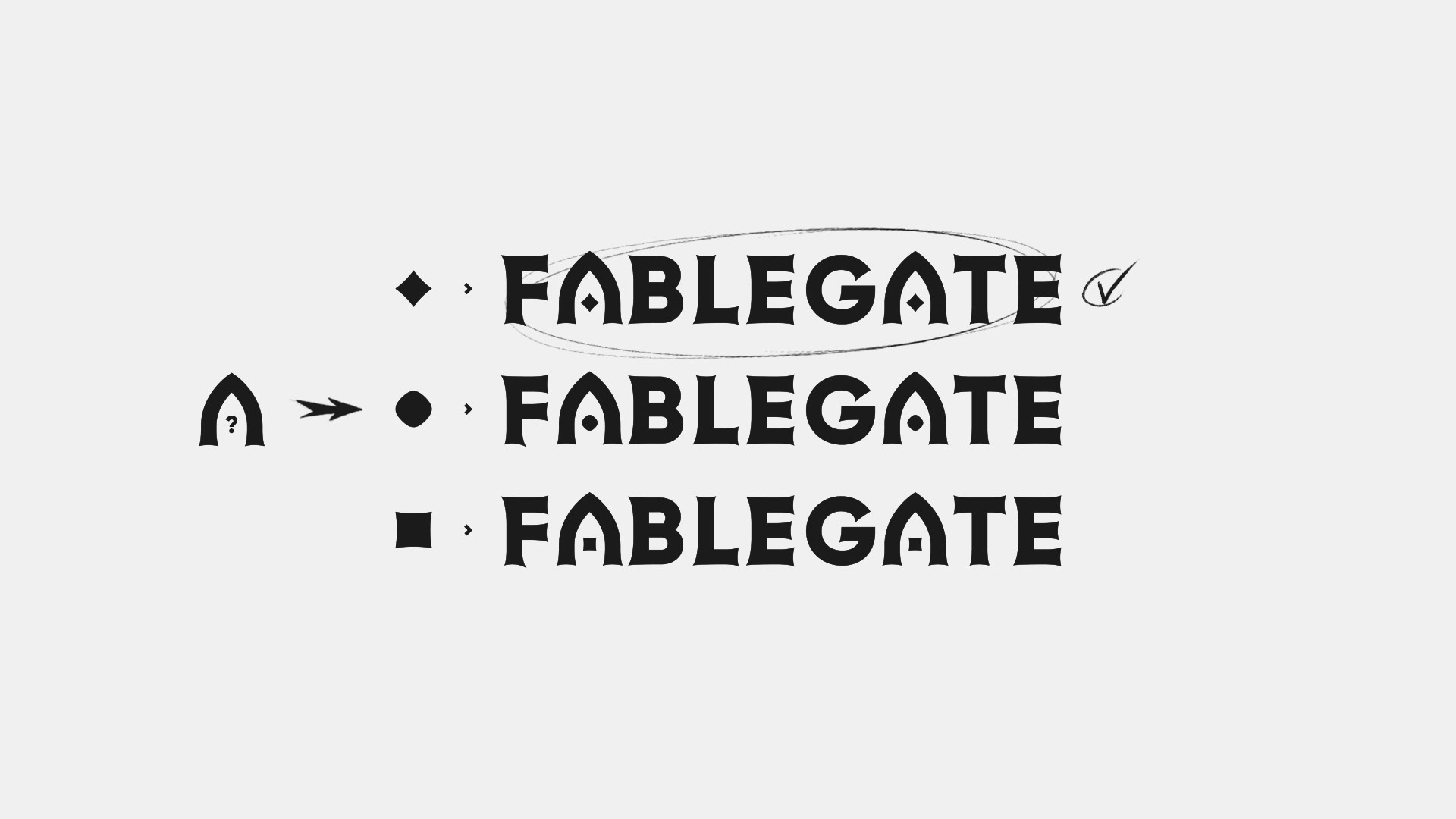 Fablegate evolves in an atmosphere of old book colors. Like the cover of a dusty old grimoire, with a light beige contrasted by a dark brown (
balanced by a touch of blue
).
Accompanied by a medieval ornamental pattern, the idea is too create a soft atmosphere, mysterious and full of secrets.